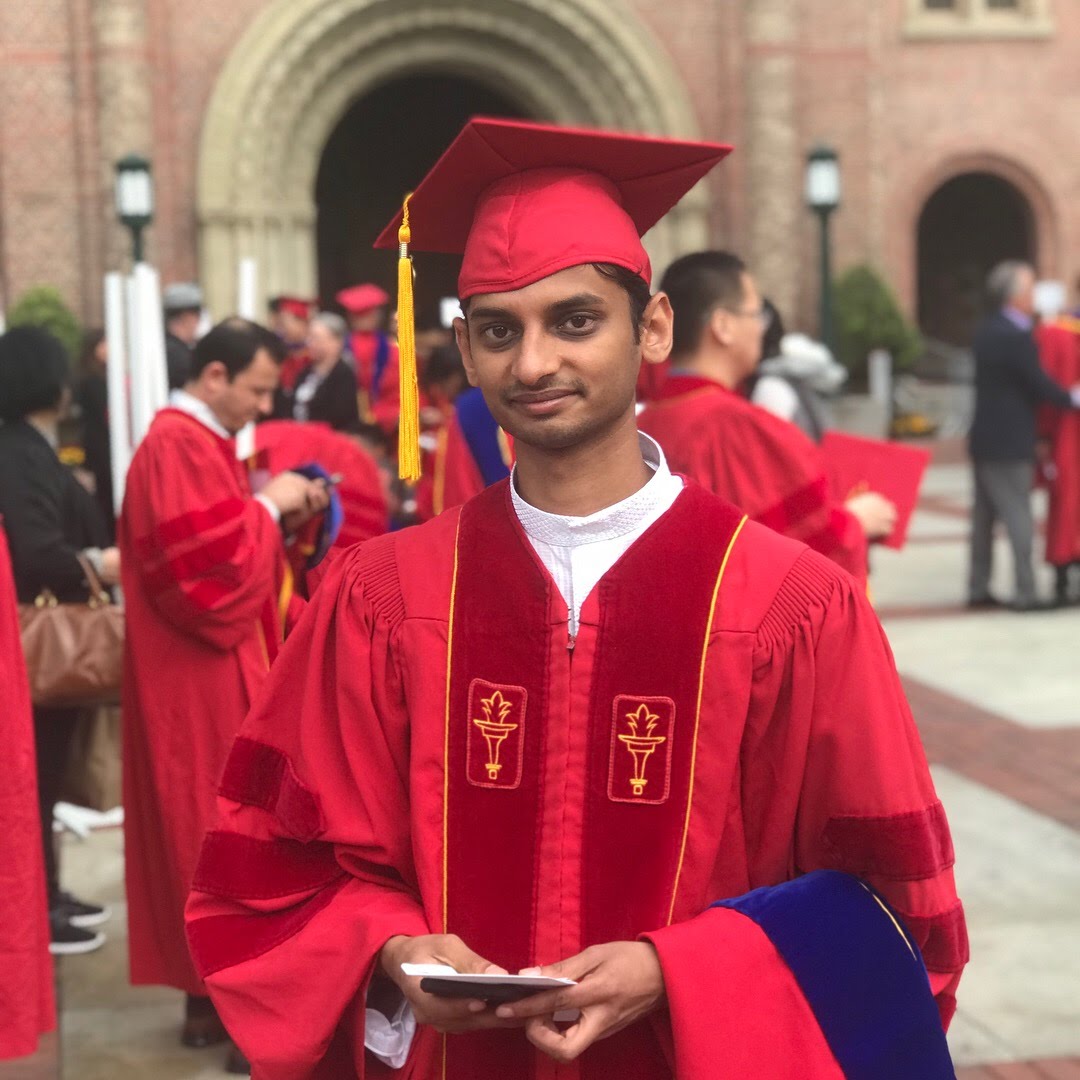 I am looking for faculty positions starting from Fall 2022. My research primarily focuses on Hardware-Software Co-design for Deep Reinforcement Learning and Privacy Preserving Machine Learning algorithms targeting FPGAs. If you know of any relevant opportunities in North America, I would appreciate if you could contact me with details.
News
Biography
I am a Senior Research Associate in the Department of Electrical and Computer Engineering, University of Southern California under the advisement of Dr Viktor Prasanna. I work on a diverse set of research areas which include accelerating AI algorithms on heterogeneous platforms, developing accelerators for Homomorphic Encryption based Deep Neural Networks, and developing scheduling algorithms for smart grids. I received my PhD in Computer Engineering from the University of Southern California in August 2018.
Research Interests
Accelerating Privacy Preserving Machine Learning, Accelerating Deep Reinforcement Learning, Reconfigurable Computing, Parallel Computing, Combinatorial Optimization, Approximation Algorithms
Dissertation
The focus of my PhD dissertation was to develop polynomial runtime complexity approximation algorithms to perform cost optimal supply demand matching in smart grids targeting various objective functions and constraints such as cost minimization, fairness, network constraints etc. Using both theoretical analysis and practical evaluations, we showed that our supply demand matching algorithms provide solutions which are close to optimal in a small amount of time.
PhD Defense Committee: Viktor K. Prasanna (chair), Mohammed Beshir, Shaddin Dughmi, Mihailo Jovanovic, Rajgopal Kannan